Stay at Bonita's Black Pearl
Bonita's Bayside is happy to present the latest addition to the resort, the Black Pearl. A luxury home, available in one, two or three bedroom formats to comfortably accommodate up to 6 persons. Craftsman built to the same exacting North American standard as the cottages, the Black Pearl brings quality and ambiance together in a marvelous tropical setting. A gourmet kitchen, well equipped with top of the line appliances and accessories gives chefs of all levels an opportunity to prepare and enjoy of a wide variety of meals. The open kitchen/living room plan is spacious and leads through French doors onto the large deck that overlooks the west lagoon of the caye. Shaded from the sun and raised above the ground, this terrific leisure deck space will allow for many relaxing days & nights and features large gas BBQ and quality patio furniture.
All bedrooms feature high grade, split unit air conditioners that keep the insulated rooms cool at night for comfortable sleep in a quality bed equipped with top of the line linens. The en suite bathrooms come with top of the line towels and are all equipped with hot & cold water and the entire resort is on the Belize Health Board approved water system. The Master bedroom, complete with king sized bed, features an en suite bathroom complete with a soaker tub that views the lagoon.
The Black Pearl, along with the cottages, Hibiscus & Sapphire are located in the residential neighborhood south of the village, approx 15 minute walk or less by rental bike. Privacy, a view of the ocean, quiet surroundings and quality, comfortable accommodations all come together at Bonita's Bayside and the Black Pearl is the crown jewel of this wonderful resort. Whether you are a couple looking for superb, quality time, a family or group of friends, the Pearl will provide an outstanding tropical accommodation experience for all.
Bonita's Bayside, a quality resort in development here on Caye Caulker can also be considered for all variety of Special Events, including family reunions, birthday celebrations, weddings and anniversaries. Ask for our Group Rate and let us help you plan the party. Future plans includes a sunset dock with palapa.
Rates
All Seasons
One Bedroom
$209 US Nightly
$1395 US Weekly
Two Bedrooms
$249 US Nightly
$1675 US Weekly
Three Bedrooms
$289 US Nightly
$1950 US Weekly
Rates do not include 9% Govt Hotel Tax (subject to change) and have a three night minimum stay (five nights Dec. 1 – April 31). There is a $100 Cleaning Fee. A deposit of 50% is due at booking and the 2nd half is due 30 days prior to arrival.
Cancellation Policy: Is the standard NO REFUND for same day cancellation 30 days required for cancellation/change arrival dates, over the x-mas holidays 60 days required for cancellation/change reservation.
Amenities
Three bedrooms each with own en suite, quality linens & towels
Master Suite: King size bed, built in closet/dresser in room safe/4 piece en suite bathroom with a claw foot bathtub, extra large tiled shower
All bedrooms have split A/C
Secondary bedrooms feature quality, queen size beds
Third bedroom has private entrance with separate staircase – TV, small fridge and coffeemaker
Living room: Track lighting, double French doors, split side windows (opens top or bottom for heat control ) TV, Stereo, seating for 6, floor fans
Kitchen: Mahogany custom built cabinets, full size fridge, microwave, blender, toaster, fully equipped with pots pans, dishes and utensils, track lighting, dining area has seating for 6, plus 2 at the eating bar, double French doors
Entertainment size covered deck has gas BBQ, table and chairs 6 ( with 6 extra chairs ), lounge chairs, 2 outdoor ceiling fans
Views from master living room and dining room
Palapa with hammocks and yard chairs
Shared Swimming Pool
"This place and the host were exceptional!! We were greated at the ferry by a golf cart taxi who took us to the management office and then the place. The management team gave us a local cell phone, which we could then use to call the taxi when we needed it. Amazing service!! The house was clean and spacious and as described in the listing. It's outside the center of town (15 min walk, 4 min golf cart ride), which we loved. All around amazing experience on an island paradise." From Hilo, HI · March 2015
View Our Wide Range of Accommodations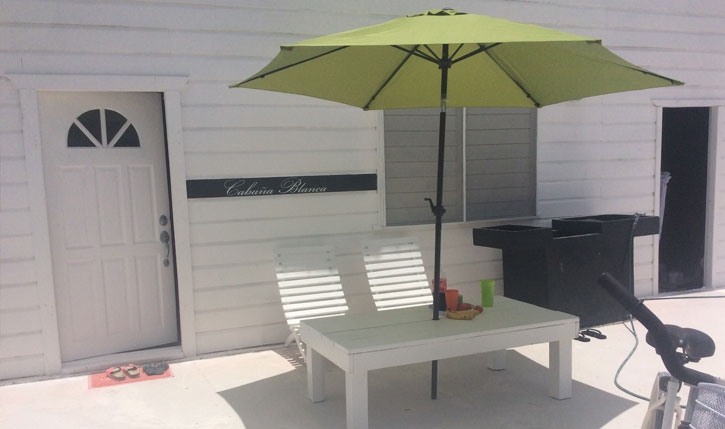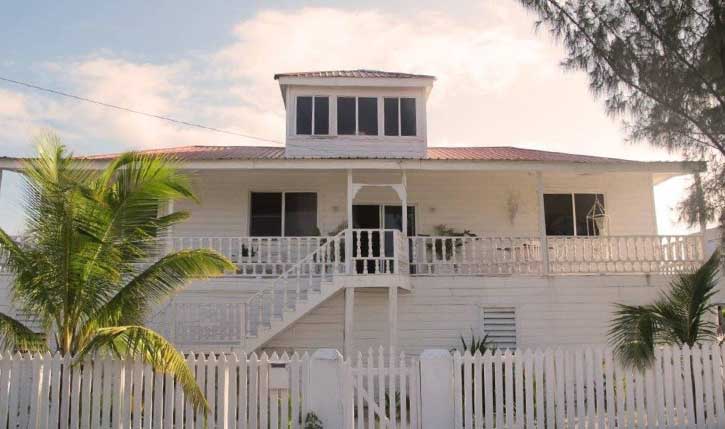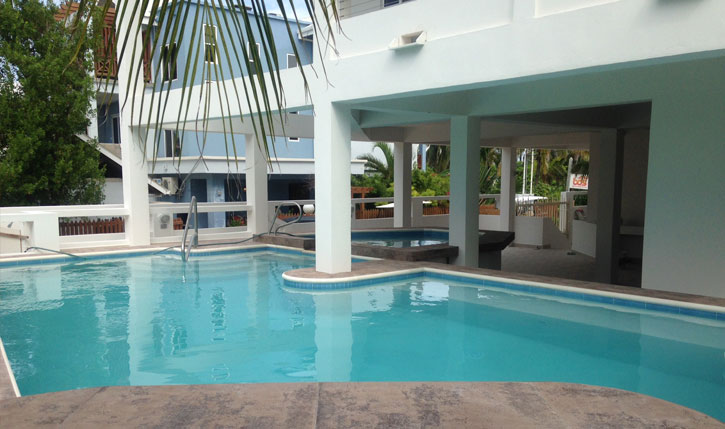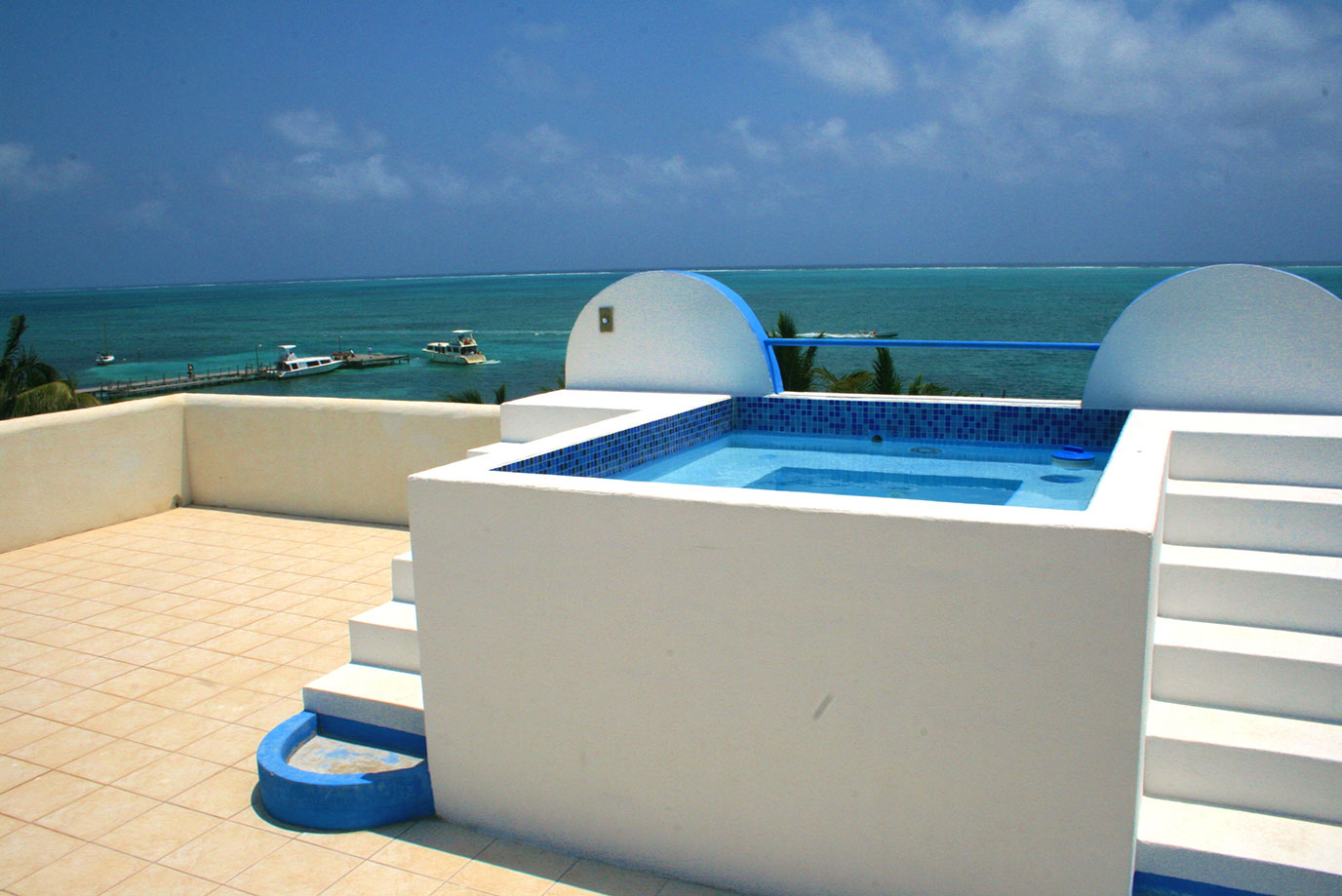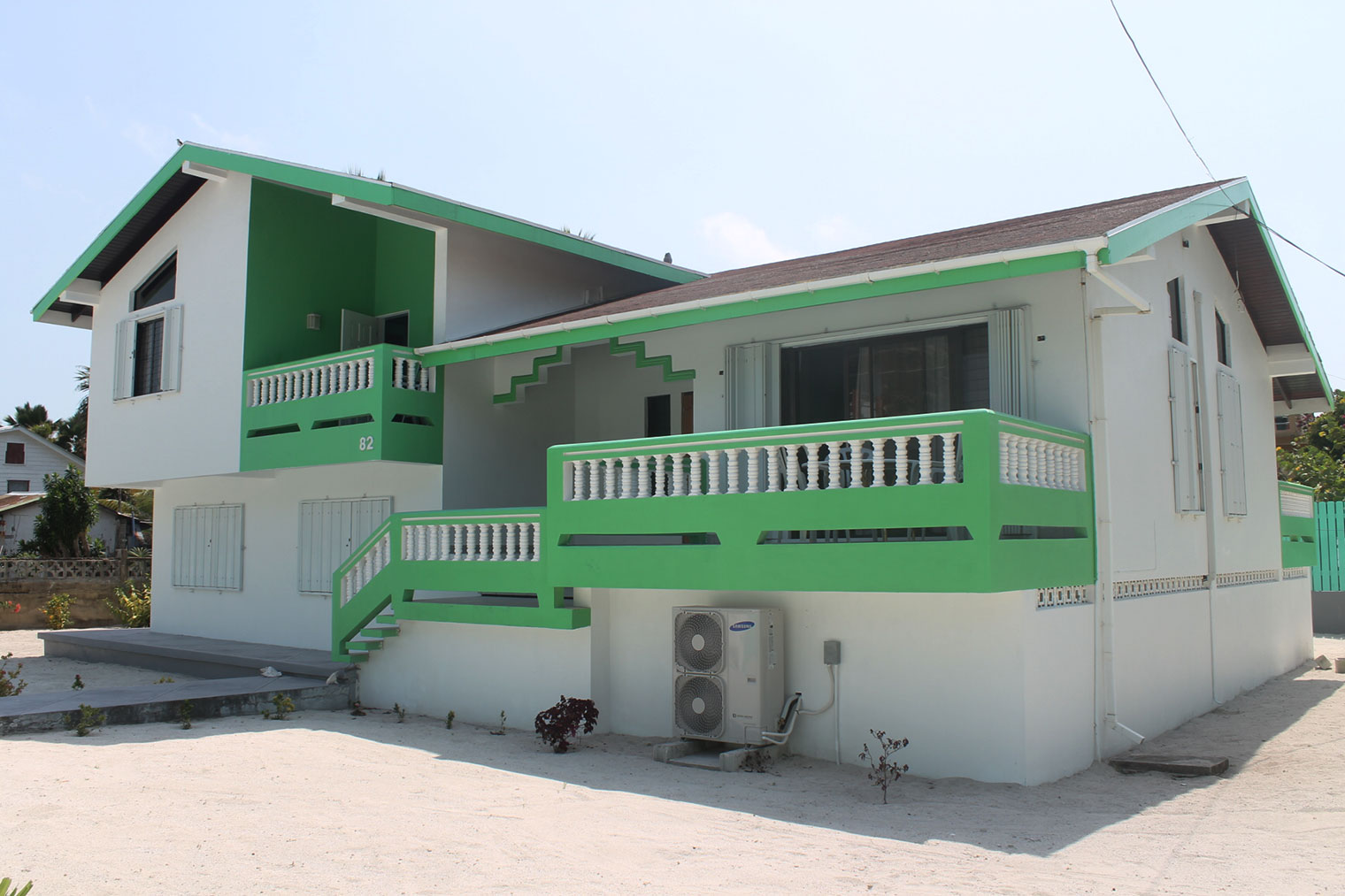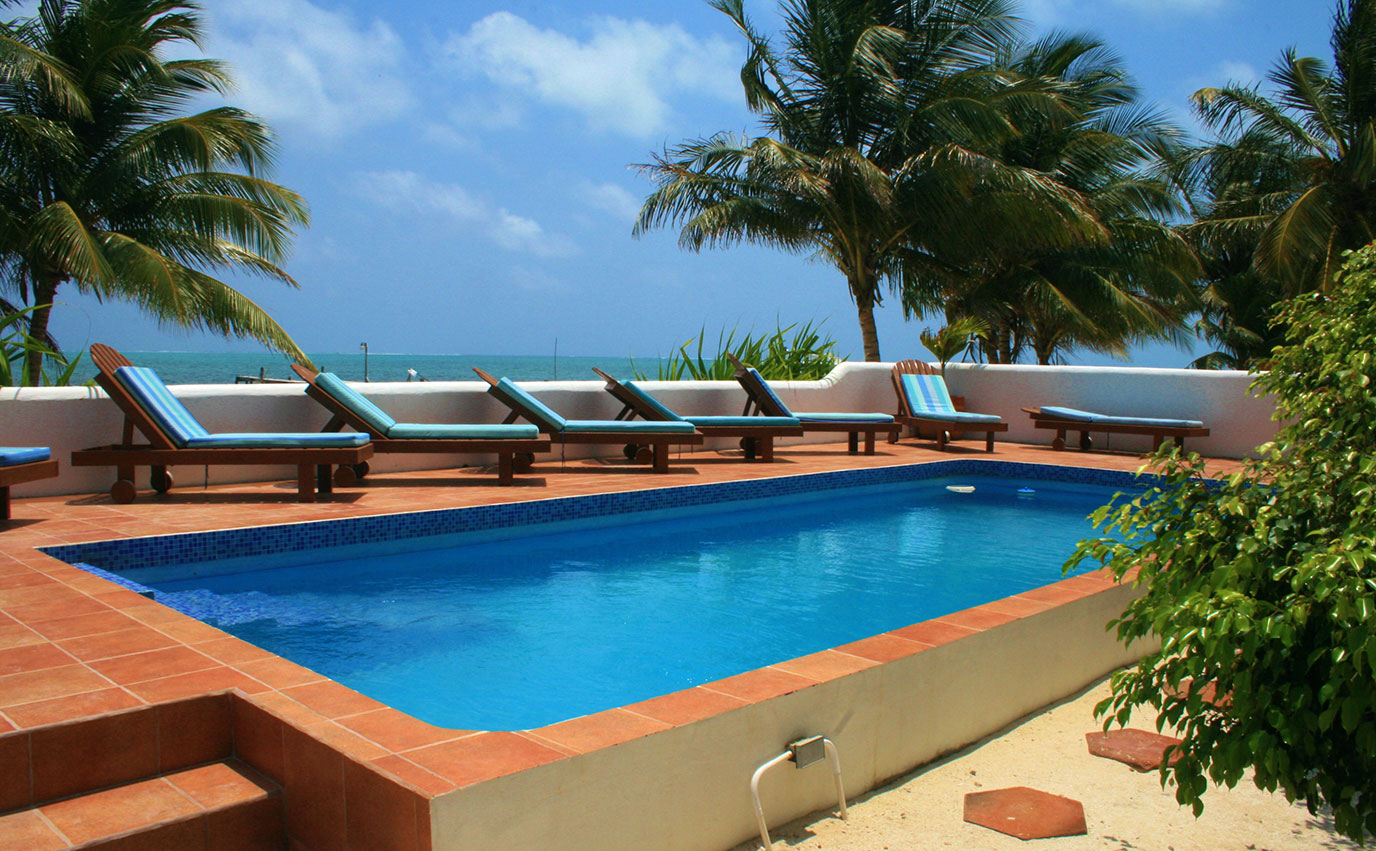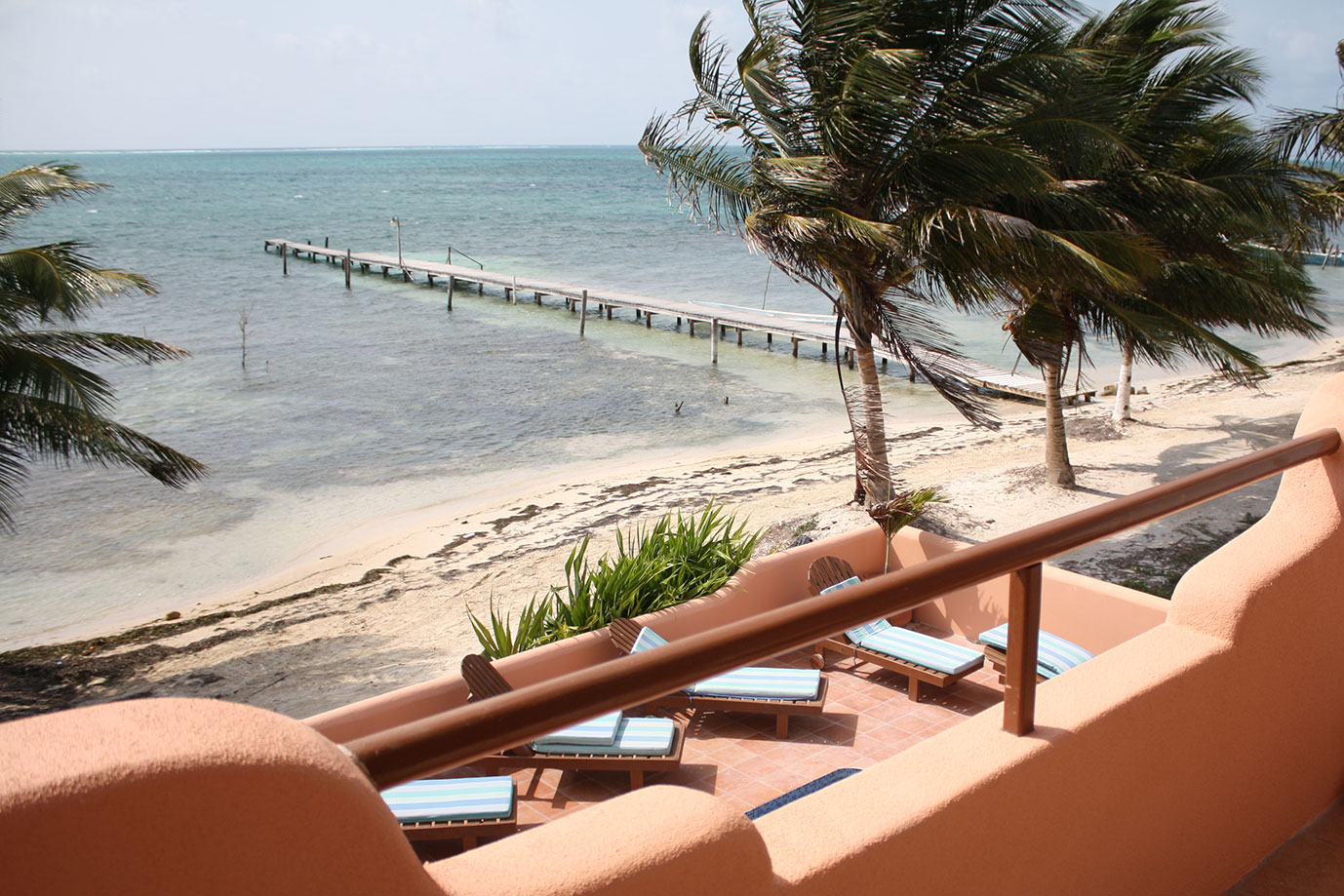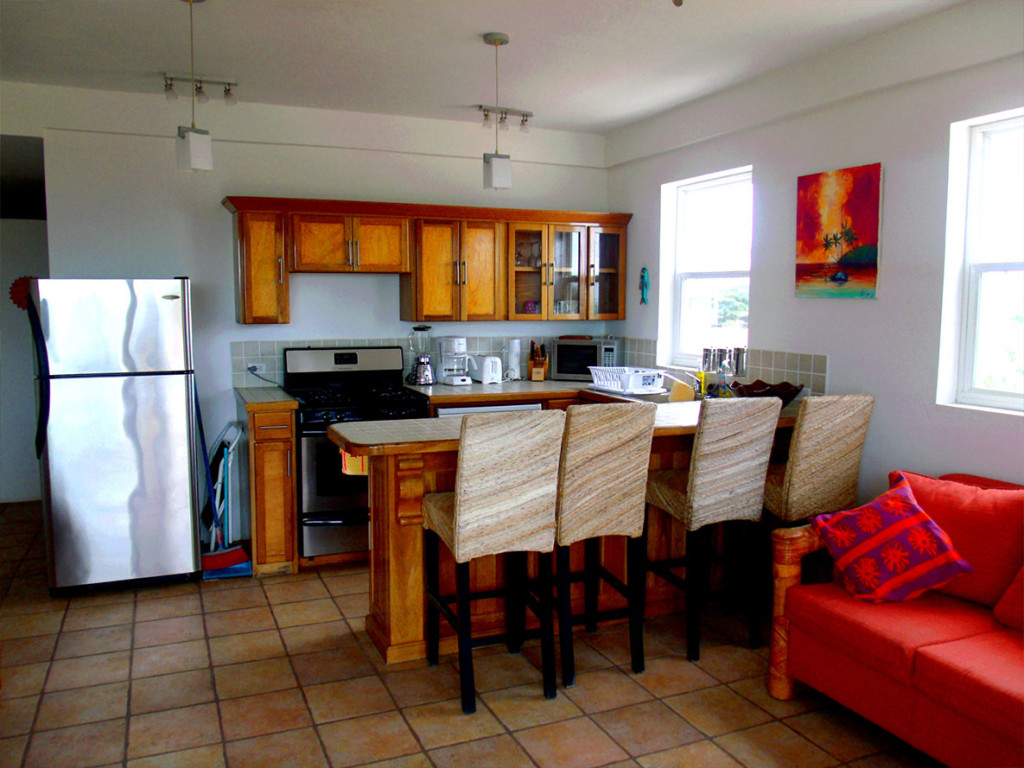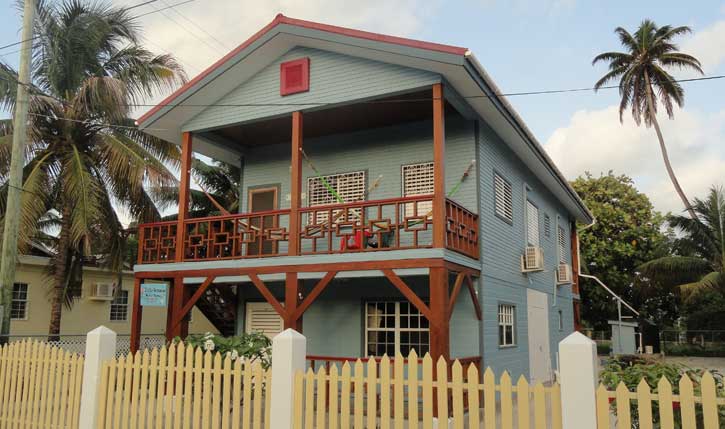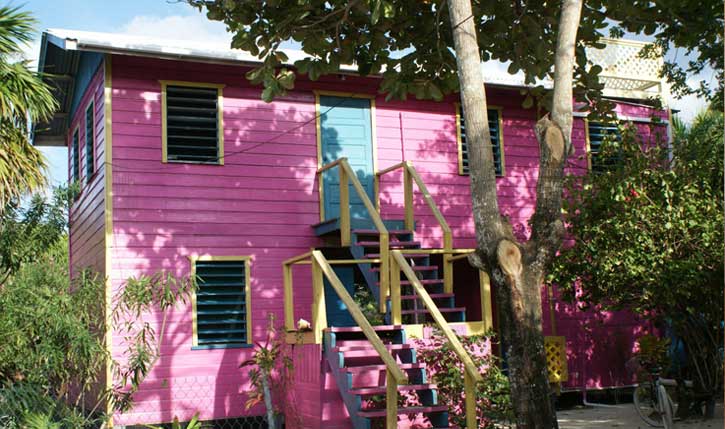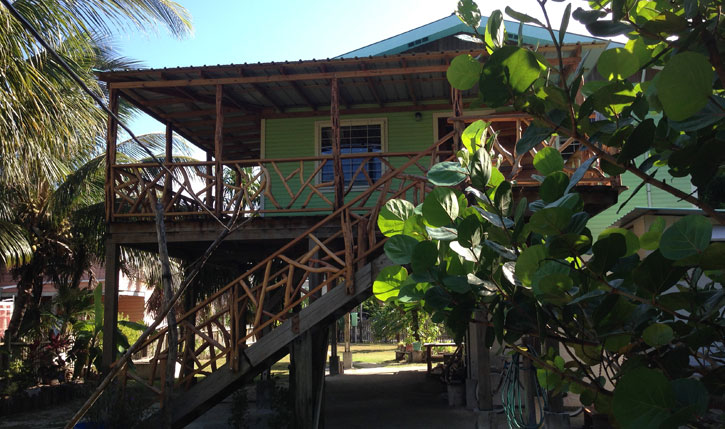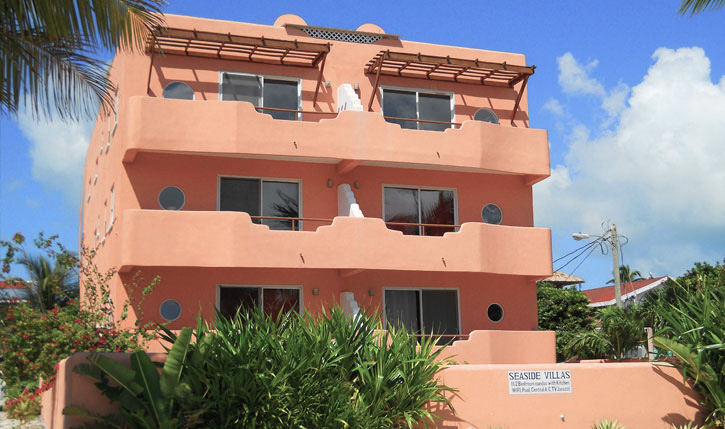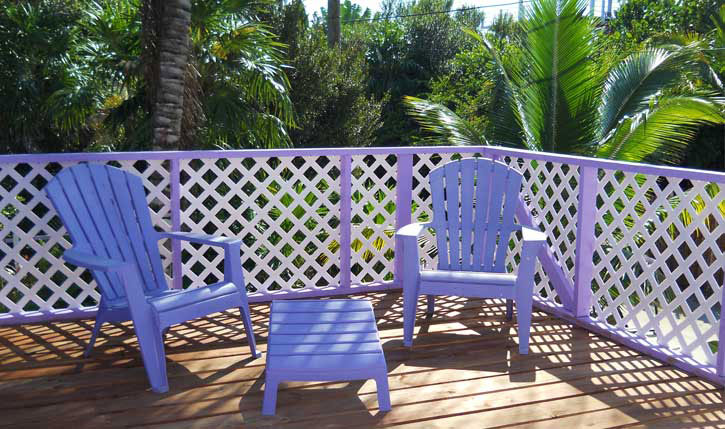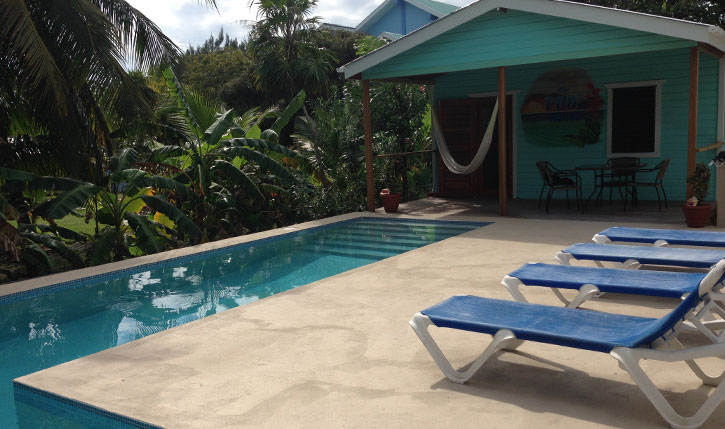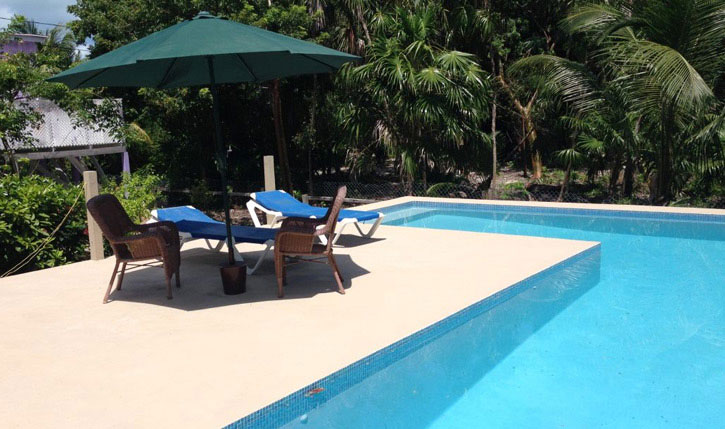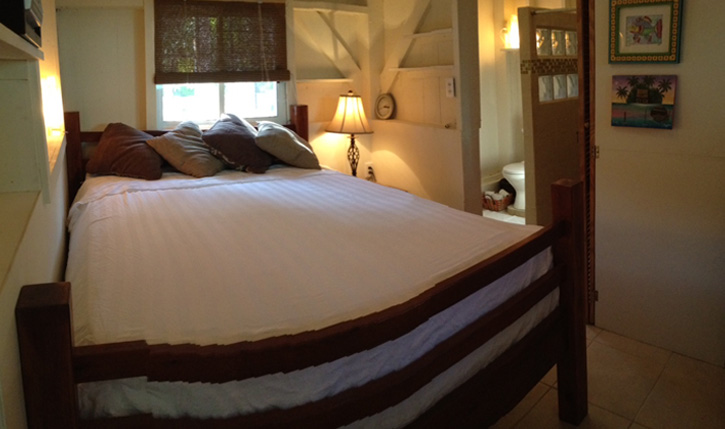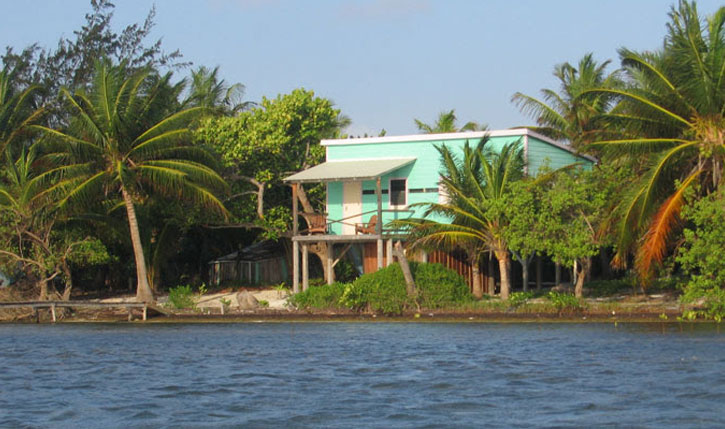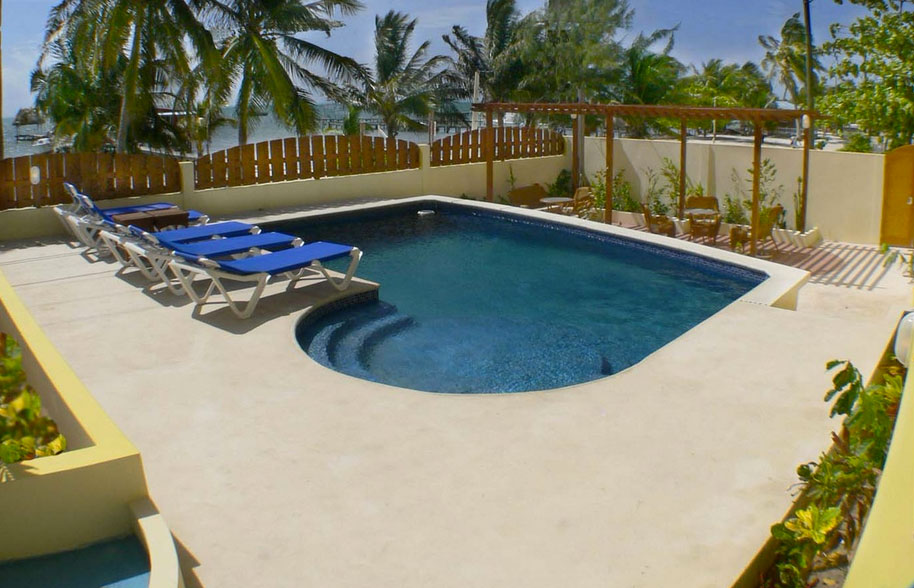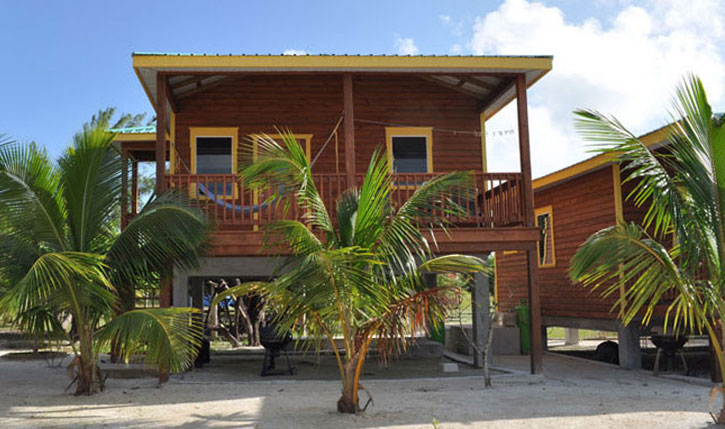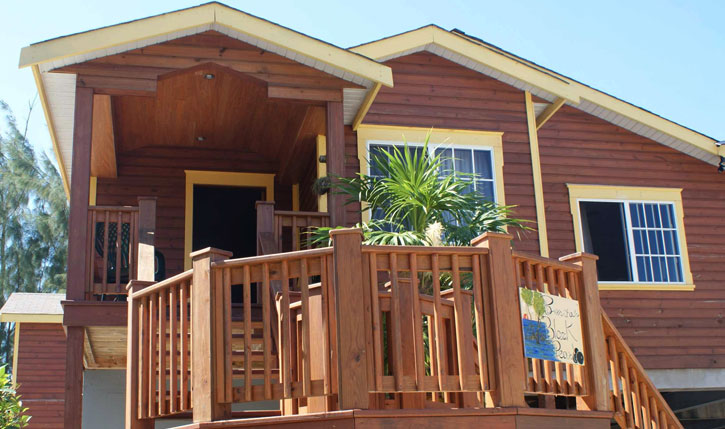 About Us
Caye Caulker Accommodations is a property management company founded in 2006. We cater to the independent traveller and try to bring you a wide variety of tropical vacation accommodations that are suited to singles, couples, families or groups of friends. Our Caye Caulker vacation homes and cottages come in all sizes and offer varying amenities, styles and of course, rates &endash; including beachfront, secluded and village properties.